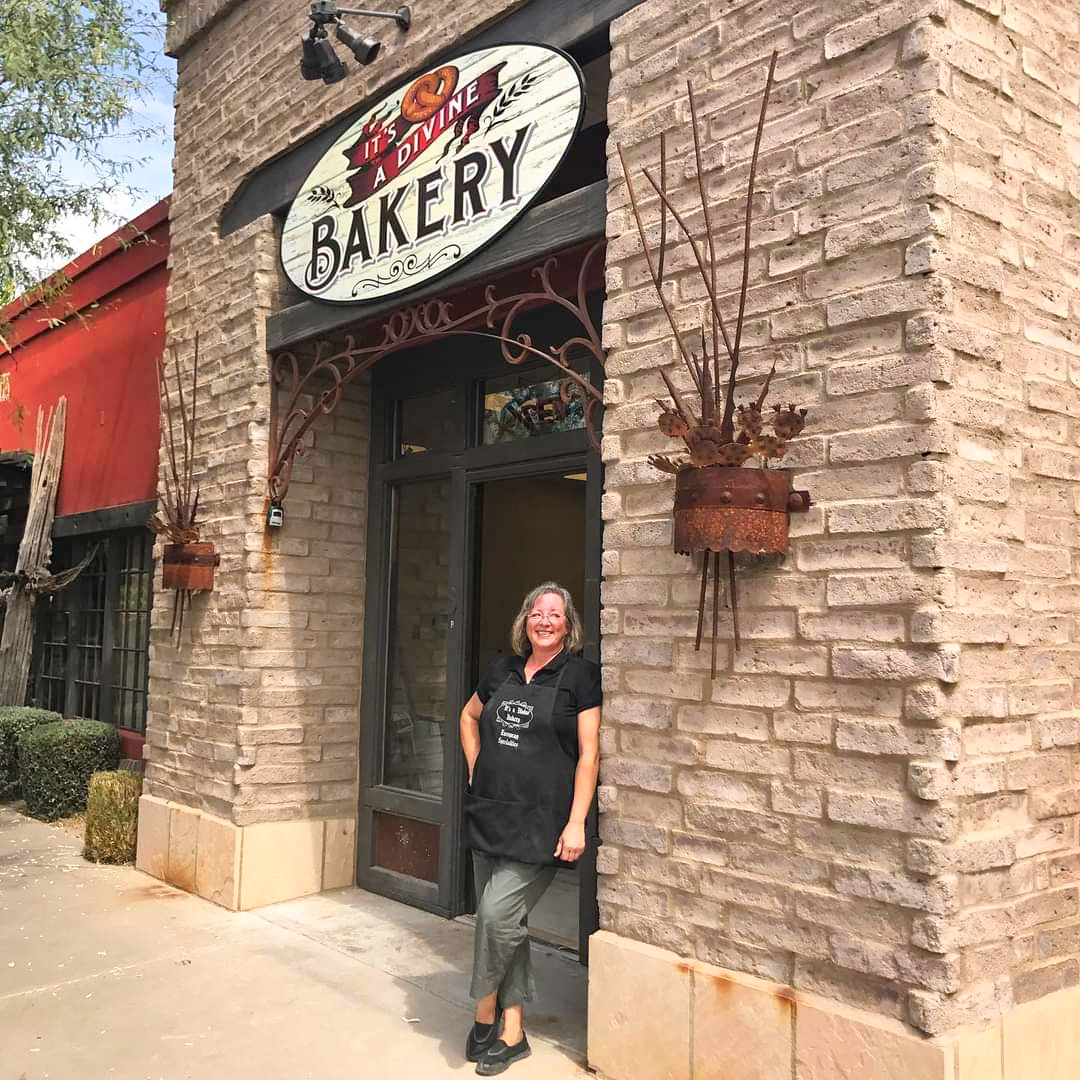 Get In Touch
Stop by our Cave Creek Bakery and experience what makes us divine! Always fresh European treats that will keep you coming back.
Contact Info
It's a Divine Bakery
Susan Fiebig
6140 E. Cave Creek Rd.
Cave Creek, AZ 85331
(602) 695-2306
Come See Us!
You can also find us at Local Farmers Markets and Events!